About Us
The Tanglewood Hills Condominium Association (the HOA) and its Board of Directors represent the 158 owners and tenants of the Tanglewood Hills Condominiums in Lake Oswego, Oregon. The HOA is responsible for all aspects of maintaining, repairing, and preserving the integrity of the property, its individual units, and common area features. The elected volunteer board of 5 members serves at the will of the entire ownership and is responsible for carrying out the day-to-day duties and operations of the HOA.

The Board of Directors welcomes the input and involvement of other owners who are strongly encouraged to attend meetings, participate in committees and keep themselves informed of what is happening in their community. Access to information about Board actions, policies, and planned activities is critical to this purpose.
The Board of Directors believes strongly in the value of community involvement and teamwork to maintain Tanglewood Hills as a well-managed, peaceful and supportive place to live. Join us in building a strong community that represents the interests of all owners.
Our Community
Our 158 units are split into two areas, 4 Touchstone and 100 Kerr Parkway surrounded by over 200 trees and many hiking trails.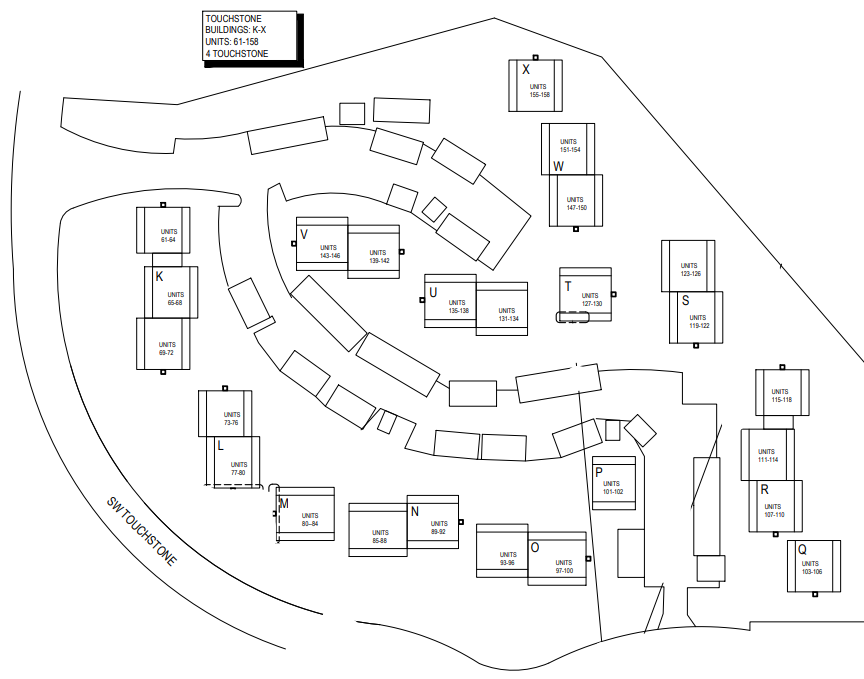 ---
Calendar
October 2023
M
T
W
T
F
S
S
1
2
3
4
5
6
7
8
9
10
11
12
13
14
15
16
17
18
19
20
21
22
23
24
25
26
27
28
29
30
31